We are excited to announce new research published in the Nature journal Computational Materials which presents the EVONANO platform. The paper, 'Evolutionary computational platform for the automatic discovery of nanocarriers for cancer treatment', shows how the EVONANO platform can be used to optimise the properties of nanoparticles and treatment to selectively kill cancer cells over a range of tumour environments.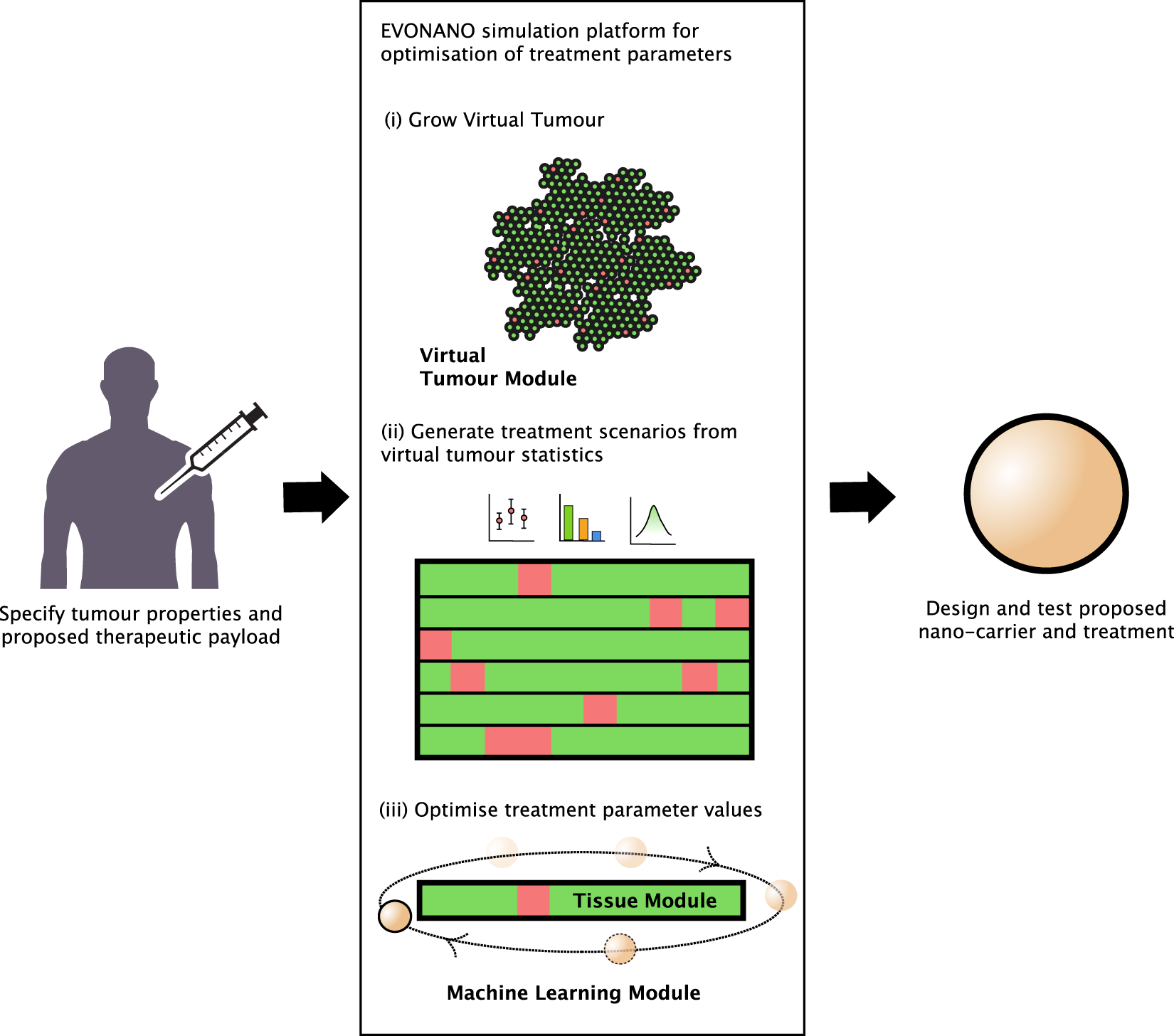 We spoke to some of the authors on the paper about their findings. Dr Hauert, Associate Professor (Reader) of Swarm Engineering at the University of Bristol said: "Simulations enable us to test many treatments, very quickly, and for a large variety of tumours. We are still at the early stages of making virtual tumours, given the complex nature of the disease, but the hope is that even these simple digital tumours can help us more efficiently design nanomedicines for cancer."
Dr Igor Balaz at the University of Novi Sad and co-lead author on the paper highlighted: "The tool we developed in EVONANO represents a rich platform for testing hypotheses on the efficacy of nanoparticles for various tumour scenarios. The physiological effect of tweaking nanoparticle parameters can now be simulated at the level of detail that is nearly impossible to achieve experimentally."
Dr. Stillman, the other co-lead author on the paper with Dr. Balaz, added: "This was a big team effort involving computational researchers across Europe over the past three years. I think this demonstrates the power of combining computer simulations with machine learning to find new and exciting ways to treat cancer."
This work highlights some of the amazing work of the EVONANO team and the capabilities of the EVONANO platform. For more information you can check out the press release here and the paper here.